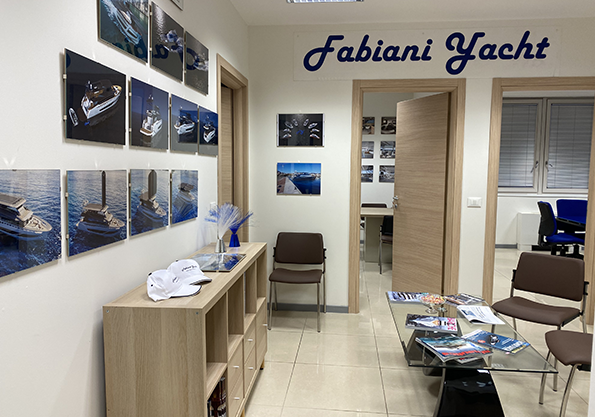 Understanding boating, passing through: Yacht design, innovation, construction, use of boats, security, respect for the environment, energy saving, comfort, the beauty of the exclusive style and above all passion!
Comfort and security are certainly considered essential elements and many solutions are intended to achieve the highest levels of usability and ergonomics, both for spaces and technical features.
However, a unique and exclusive aspect that concerns all Fabiani Yacht boats, is represented by the possibility to access in complete autonomy on board for people on wheelchairs, from the dock of the port towards any environment of the boat.